Travis Strain, CFP has been an advisor since 2006. His earlier career in hospitality management, his Bachelor of Commerce through the University of Victoria as well as his Certified Financial Planning Designation (CFP) created an ideal foundation for his work as a financial planner with his practiced based out of Langley, BC.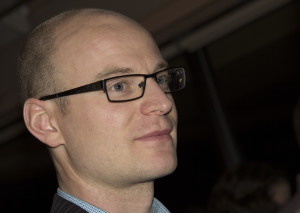 Fantastic customer service, accuracy under pressure and conservative behaviour in complex situations are hallmarks of his current popularity with clients in his practice. He is capably supported by a team of specialists in many areas whose teamwork and follow-through are setting new standards of service excellence in building lifetime relationships with an expanding client base.
Travis is passionate about listening to problems before prescribing solutions and then repositioning his client's family balance sheets in order to speed up the wealth creation process – whilst taking care of major risks along the journey. His focus is on high-wealth families, small business owners and busy professionals. Future plans which currently excite his office include using technology and many different media more robustly to deliver superior client service and customizing communication to ensure maximum satisfaction of each client and ensuring their needs are met in the years ahead.
Travis enjoys staying active through playing soccer for a local men's team in Langley, BC as well as lending a helping hand on the family farm. On top of that he is active in the community, sitting on the board of the Rotary Club of Langley Central, serving as the president of Langley Canada Day Celebrations Society from 2011 to 2013, sitting on the Board of Directors of the Langley International Festival from 2008 until 2011, volunteering his time at other events such as the BC Summer Games and Surrey Off-Road Cycling Enthusiasts (2013-2014).
Click here to find out more about Travis and his Practice