The 5 key financial risks of life are.
Living too long-due to dwindling retirement funding

Dying too soon- before accumulating sufficient assets to sustain your family's income needs

Becoming critically ill along the way – impacting your ability to produce income

Suffering from temporary or permanent disability – not being able to produce and income for your family/business

Reducing your asset accumulation through

inappropriate tax planning
Wealth creation, preservation and transition are challenges not easily overcome in today's turbulent markets. The multiple forces of sub-prime mortgage crises, covert inflation and skyrocketing healthcare, food and fuel prices impact every aspect of our material lifestyle and daily existence. There is an increased need to build a financial plan and protect ourselves, our families and businesses against the ravages of unpredictable and unstable circumstances which can crush the dreams of those not acting in a financially prudent manner.
Life is too unpredictable to navigate the future landscape with the wrong financial guide and uncertain maps and directions. Stock markets may fluctuate, but personal service delivery should not. You should always receive top not service from your financial planner.
What we do is to consolidate all of your family assets into one balanced program so that you can improve your asset accumulation in less time with fewer risks along the way.
If you are based in the Langley, BC (or the surrounding Fraser Valley) and are dissatisfied with your financial planner call Travis Strain, CFP today at 604-308-6030 and setup your free consultation. Alternatively you can sign up to receive my EBook below.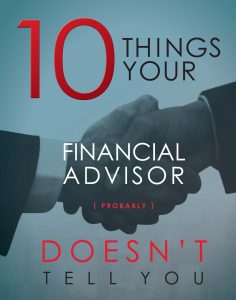 If These 5 financial risks are a concern for you, please fill in the information below to get your E-Book:
"10 Things Your Advisor (probably) Doesn't Tell You."